Welcome to the The Wonderful 101 Wiki!
This wiki is for the Wii U game titled The Wonderful 101. This wiki is still in its early stages, and any help would be much appreciated.

The Wonderful 101 is a game for the Nintendo Wii U. It was formally known as Project P-100. It was developed by Platinum Games and features a blend of action gameplay and a unique control scheme. Learn more here!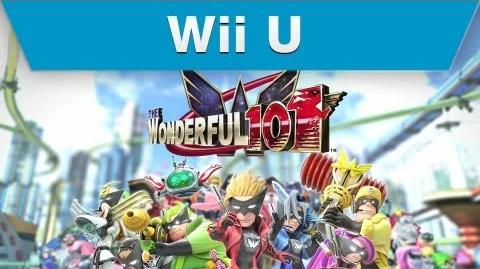 Blogs
This Wikia needs more pictures and information about enemies, and minor Wonderful Ones.
I was thinking about adding a Walkthrough, along with some pages about items like the GEATHJERK Mirror etc.
As a part of Holiday Know Days, we are kicking off an exciting Community Choice Awards event for Gaming. The 2013 year has brought us plenty of amazing times, and now it's time to separate the best from the rest. The nominations for this year have been announced, and now it's to up to you, the users…
I was thinking that we should create minor Wonderful Ones from the gallery.
-Caramel
See more >
Community content is available under
CC-BY-SA
unless otherwise noted.